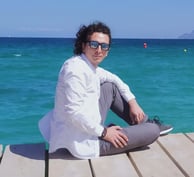 Seg KIRAKOSSIAN
Head of Production
Seg Kirakossian is a versatile member of our team, serving as the founder and Head of Production. He is a film producer, director, and cinema researcher. His passion for movie making drives his multifaceted involvement in our projects, bringing a unique blend of vision, expertise, and dedication to every endeavor. Seg's unwavering commitment to his craft shines through, enriching our storytelling.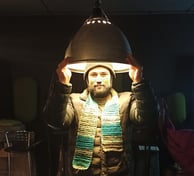 David SARKISSIAN
Film Director
David Sarkissian is a dedicated Director with a keen eye for crafting compelling narratives. His commitment to excellence is evident as he consistently pushes boundaries and challenges conventions in his cinematic pursuits, offering a fresh perspective and a unique cinematic experience.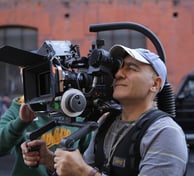 Vahagn TER-HAKOBYAN
DoP
Vahagn Ter-Hakobyan is a distinguished Director of Photography from Armenia, celebrated for his outstanding contributions to the world of cinematography. His exceptional talent and unwavering dedication to the craft have earned him the prestigious State Award of the Republic of Armenia, solidifying his reputation as one of the finest in his field. Beyond his impressive career, Vahagn serves as the President of the Cinematographers' Guild of Armenia, showcasing his leadership and commitment to advancing the art of filmmaking in the region. Notably, he has collaborated with renowned filmmaker Artavazd Peleshyan, a partnership that has left an indelible mark on the world of cinema. Vahagn Ter-Hakobyan's illustrious career and significant achievements continue to inspire and shape Armenian filmmaking.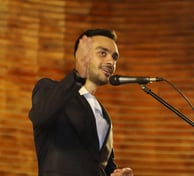 David Jinanyan
Producer, Art Manager
David Jinanyan, our versatile Producer and Art Manager, has contributed to projects such as "Give Me the World," "I Opened My Wings," and as Line Producer for "Night Time Ride." His dedication to delivering successful outcomes makes him an essential member of our team.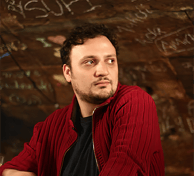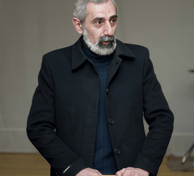 Hovik CHARKHCHYAN
Screenwriter
Hovik Charkhchyan, a writer and literary critic, has contributed significantly to the field through his writings and research. He has authored a collection of short stories and edited several books, making a mark in the world of literature. Mr. CHarkhchyan has showcased his versatility by writing scripts for international feature films, further demonstrating his creative prowess and storytelling talent.
Artavazd YEGHIAZARYAN
Screenwriter
Artavazd Yeghiazaryan is a writer, screenwriter, journalist, and editor. His captivating short stories have been featured in prestigious Armenian literary publications and online platforms like Granish.org. He has made notable contributions to the world of screenwriting with the film "Gate to Heaven" and an ongoing animated series, "Alphabet Heroes." Artavazd's work as a journalist spans a wide range of topics, earning him accolades like the "Prose" 3rd prize at Yerevan Book Fest and the "Best Script For An International Feature" award at the Ontario Film Festival for "Gate to Heaven." He is a respected member of the Writer's Union of Armenia and FIPRESCI, cementing his influence in Armenian literature and cinema.